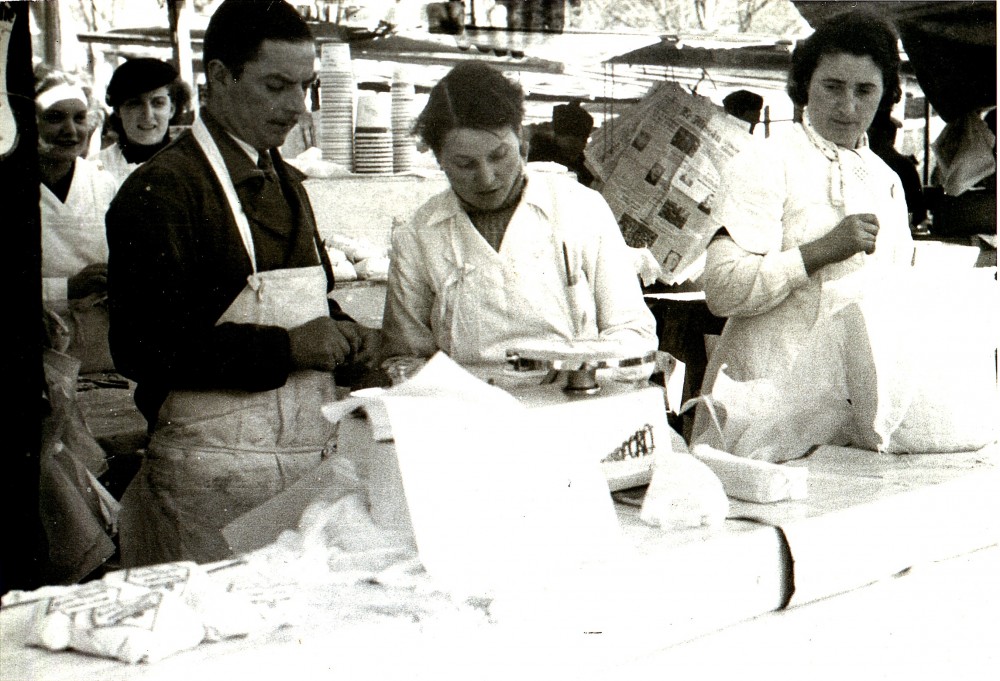 In the 1930's, my parents, Marie-Reine and Louis Rigaud, were buying, maturing and selling cheese on Parisian markets, in particular the famed Camemberts made by Alfred Marie of Montpinçon, in Normandy of course. Alfred travelled to Paris to meet these two young industrious cheese-mongers* who were so successful in selling his Camemberts, even during the hot summer days when the French do not eat so much fermented cheese and turn to "fromage frais". A friendship developed between the cheese-maker and the cheese-mongers. My parents had this dream urban people often have to own a farm in not-too-distant Normandy. Alfred the cheese-maker offered to sell them any of his 200 farms.
And so it happened that the estate of La Hoguette was purchased in December of 1940, complete with its 27 acres of apple orchards, farm buildings and farm-house for the farmer and his family. Most of the land and the farm were sold at my father's death in 1966, and I inherited the maison de maître with the 9-acre orchard in 1985.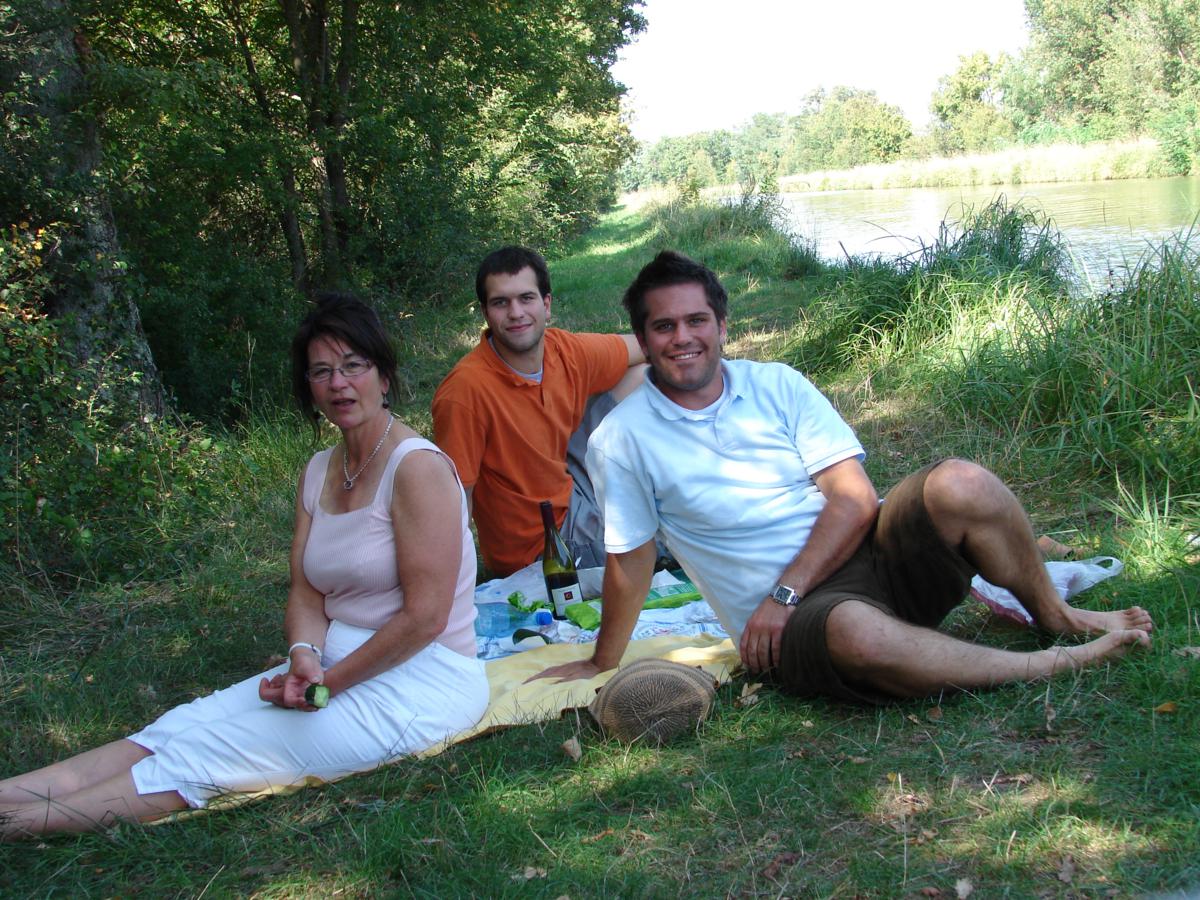 I was living and working in Canada then. However, my parents' dream of a country property in Normandy had to live on, I decided that it would live on as a holiday home rental business. In 1992, the restoration of two of the outbuildings began, with the dedicated help of my two sons, and the first rental was in September of 1992.
I shall be happy to greet you at La Hoguette, to show you my favorite places, to explain the Norman way of life, the Norman countryside and history. Normandy is where I was raised and educated, before I left for Toronto in 1971. I provide an insider's view, with lots of stories to be told and people to be met, and I endeavour to make your stay at La Hoguette an enriching adventure in Normandy.
*A cheesemonger is someone who buys and sells cheese. It's an old-fashioned word from a time when mongers had specialist shops, places where you bought over the counter, from people, rather than just off shelves.